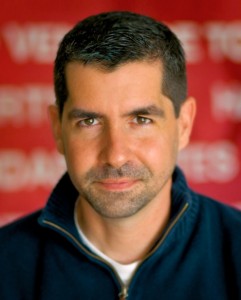 Pedro Blanco
President + Chief Creative Officer
Pedro Blanco is President and Chief Creative Officer of Blanco-Lorenz. The company, formed more than
a decade ago, is the first entertainment branding firm specializing in Latin media branding. He is regularly
called upon by the media industry's top executives to solve strategic challenges related to their brands.
Blanco and his team work in both the mainstream English-language market, as well as in the fastest growing segment of the TV industry, inventing and reinventing all types of Latin media products.
Blanco-Lorenz has partnered with a cross-section of the industry's top media brands, from open television
networks and satellite providers to pan-regional pay channels and private equity firms. The company
has served clients as diverse as NBCUniversal, Disney, Telemundo, mun2 televisión, Univision, Showtime,
HBO Latin America, Cinemax Latin America, A&E TV Networks, ESPN, Intermedia Partners and others.
The firm has garnered dozens of major awards including Best Total Package Design and Judge's Choice
honors at the Promax|BDA promotion and design awards, Multichannel News Multicultural Campaign of
the Year, New York Festivals Gold Medallions, Mark Awards and many more.
Prior to launching Blanco-Lorenz, Blanco was Vice-President of Marketing, Research and Executive Creative Director for Discovery Networks Latin America | Iberia. There, he was responsible for all aspects of on-air and
off-air branding for Discovery Channel, Discovery Kids, Animal Planet and People+Arts in Spanish-speaking US and Latin America, Brazil, Spain and Portugal. At Discovery, he received the media marketing industry's highest honor, the International Newcomer Rocket Award, given to the most promising young television professional.
Years before the term was widely adopted by digital media, Blanco was already making networks "sticky".
He pioneered the re-purposing of promo time into focused, branded shorts and exponentially grew various networks' loyalty and viewership rankings. The approach generated critical acclaim and commercial success.
The BBC called on Blanco to help invent its first joint-venture channel outside the United Kingdom. One year after the launch of People+Arts, the network's popularity soared, moving up 11 slots in the Viewer Satisfaction rankings to number 2, just behind Discovery Channel, another brand also managed by Blanco.
Born and raised in Miami, Blanco grew up around the Latin entertainment industry. His early days in the
business were with Viva America Media Group, where he served as Creative Director for print publications
MiCasa Magazine and Viva Semanal and Viva America's hundreds of radio stations serving the U.S. Hispanic
market across the United States.
He began his television career at Dynamic Cablevision of Florida where he interned while attending
Florida International University. At Dynamic Cablevision, Blanco served as production designer for the
Ace-Award-Winning documentary Voces Disidentes.
Beyond the screen, Pedro Blanco is also active in the world of music. His firm regularly helps media companies market music-related properties. He positioned and named the first-ever network for Latino youth, titled mun2.
In 2005, he co-produced Boomerang for the Madrid-based rock group Habana Abierta. Produced for CALLE 54 Records and distributed by EMI, the album garnered major critical acclaim across the globe. He is an active voting member of the National Academy of Recording Arts & Sciences, as well as the Latin Recording Academy, where he has served on various Latin GRAMMY committees over the past several years, including his current role as a member of the academy's President's Council.
Mr. Blanco is also a founding partner of MiTú Inc., a startup YouTube network that currently generates more than 2.6 billion video views. The first lifestyle network of its kind for Latinos, MiTú has attracted key investors including The Chernin Group and Machinima CEO, Alan DeBevoise.
Blanco is an avid percussionist and lives in Pinecrest, Florida with his wife and three boys.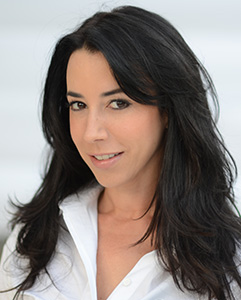 Marta Palacios
Director of Accounts
Marta's long path to media began at Boston College, where she graduated from the Carroll School of Management with a Bachelor of Accounting. She would later earn her MBA in International Business from the University of Miami.
Her professional career got its start at Arthur Andersen LLP, where she participated in due diligence reviews
and conducted audits for major public companies including Republic Industries, Banco Santander, and Joint Underwriters Association. At Arthur Andersen she discovered the power of data-driven analysis.
By 1998, she had inched closer to media with a position at The Walt Disney Company. There, she coordinated and oversaw the implementation of Disney's Social Compliance and International Labor Standards Program (ILSP) across Latin America. She planned and directed social compliance audits of 800 global and regional Disney manufacturers, responsible for over 15,000 licensed Disney products. In March of 2000, she moved to Claxson Communications as Global Traffic and Operations Manager before becoming Ad Sales and Marketing Operations Manager. In 2003, MTV Networks Latin America brought her on as an Account Executive in International Marketing Partnerships. Her responsibilities included new business development for the European market, B2B relationship management, and negotiating and implementing pan-regional advertising & media strategies and global-regional campaigns. She oversaw regional customization of blue-chip brand campaigns and oversaw an internal team as well as a network of specialized vendors.
In 2007 she joined Blanco-Lorenz as Director of Accounts. Here, she manages the studio's top accounts, participating in strategy and planning sessions and helping clients articulate their needs and their vision.
She guides the agency's new business and marketing initiatives. Marta enjoys playing tennis and spending
time with her husband and their three boys.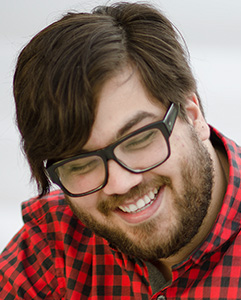 Andres Ungaro
Art Director
Andres is a rabid consumer of every kind of media. From sitcoms and underground bands to videogames
and zombie movies, he has seen, heard or played it all. When he isn't consuming media, he is creating it.
Andres is an accomplished award-winning motion designer and animator with a decade of experience who
received his design training at Instituto de Diseño de Caracas. Andres brings together his aesthetic sensibilities
with a deep understanding of technology and expert digital craftsmanship.
When asked how he should be described on our site, he offers up the following: "…Graphic Designer / Animator / Compositing… err… guy as well as a sit-down comic / prolific blogger and aspiring internet superstar. He also claims to be a pretty sub-par bassist. Raised and educated in the mean streets of Caracas, Venezuela his work
has been highly praised by various art critics and design personalities like, for example, his parents…
who commented on the work as being: 'quite good'."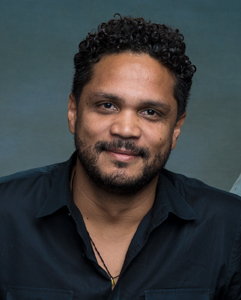 Manuel Perez Matos
Senior Editor
Manuel is the consummate visual explorer. From creative development and direction to production, editorial and complex compositing, his ability to execute across a multitude of disciplines is truly unique. After receiving a degree in Advertising, Manuel got his professional start in the media business as as a promo copywriter at a local TV channel in his native Venezuela. It was there, in a small editing room, where he would later discover his fascination with the digital world and the art of post-production. Shortly thereafter, editing became his passion.
He has worked with various top-level production houses over the years, participating in the creation of TV commercials, network and program branding, as well as long-form documentaries, drama, reality and live action mystery series. The industry has praised his work with eight Emmy Awards and several PromaxBDA Gold Awards for his directing, editing and graphic arts work. He is also extremely active in the music industry, having participated in more than sixty music videos as producer, director or editor. When not directing himself, he collaborates with some of the world's biggest commercial and music video directors in the Hispanic market. He has worked on projects that feature artists as diverse as Ricky Martin, Luis Fonsi, Ricardo Arjona, Chayanne and Pitbull.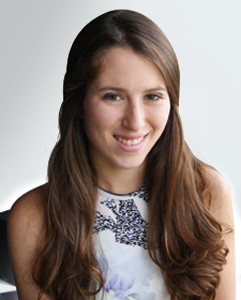 Natalie Carbonell
Executive Assistant
Natalie is currently attending the Boston College Carroll School of Management, majoring in Marketing and English. She has already begun to explore the world of media through here academic endeavors, including staffing and as Senior Editor of her high school yearbook, where Natalie wrote, edited, designed and marketed the finished product. At Boston College she is actively involved in the Marketing and Advertising Departments of the progressive student voice of the school, The Gavel Magazine. At Blanco-Lorenz she is learning about all aspects of Creative Development and Media Marketing and Strategy. We are lucky to have her fresh perspectives and enthusiasm at the studio as she enhances her skills and talents in her time with the company.